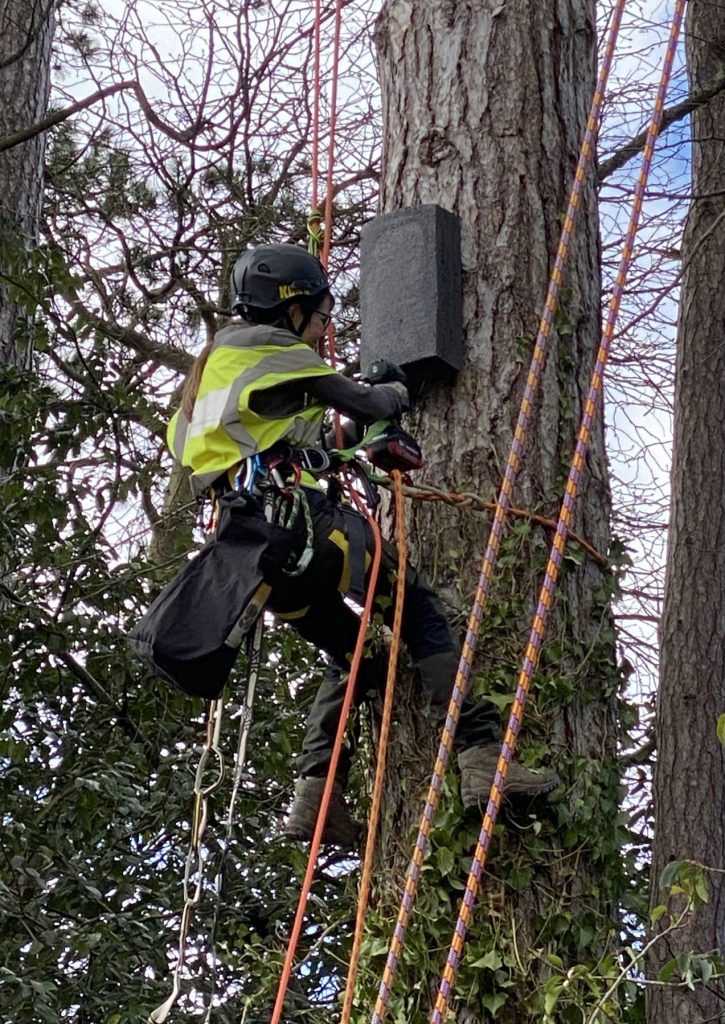 What happens if we find evidence of roosting bats?
When we find a bat roost is found on your site, we first investigate possible ways to avoid impacting it. Modifying the project or the timing of works could reduce or eliminate conflict with bats.
Many schemes can be approached like this without a bat mitigation licence. You will, however, need to formulate a Bat Mitigation Plan that specifies exactly how and when the works can be undertaken.
Bat licensing
Any works likely to encounter bats, damage or destroy roosting spaces, or cause death, injury or disturbance to bats require a European Protected Species and/or Bat Mitigation Licence. When granted, they permit the offence(s) where avoidance measures aren't possible or practical.
Natural England administers this process. It requires a licenced bat ecologist who's previously held EPS mitigation licences to write and submit the application for you.
This is Darwin Ecology's bread and butter.
We'll help you with your bat licence application, which requires the gathering of detailed information and a method statement. This specifies the survey work to be completed, and exactly how and when it'll be done.
We'll also clarify the mitigation measures you'll need to ensure the "favourable conservation status" of the bat species affected by the works.
Is there an alternative to bat licensing?
Only one: impact avoidance.
It's sometimes possible to rethink the scheme so no offence is caused. In demolition cases, the roost will inevitably be lost and bats may be harmed – so you'll always need a bat licence for this.
There's no defence for offences committed under the Habitats Directive unless your project has a bat licence – regardless of the species or number of bats affected. One bat is as legally protected as one hundred.
You'll be at risk of prosecution even if you had no idea bats were present prior to commencing works. To not check beforehand – in the form of bat surveys or, as a minimum, a bat inspection – is considered reckless damage. Repercussions include £5,000 fines and six-month custodial sentences.
So let us help. If you think you might need a bat licence, contact us today.