The Darwin Ecology Team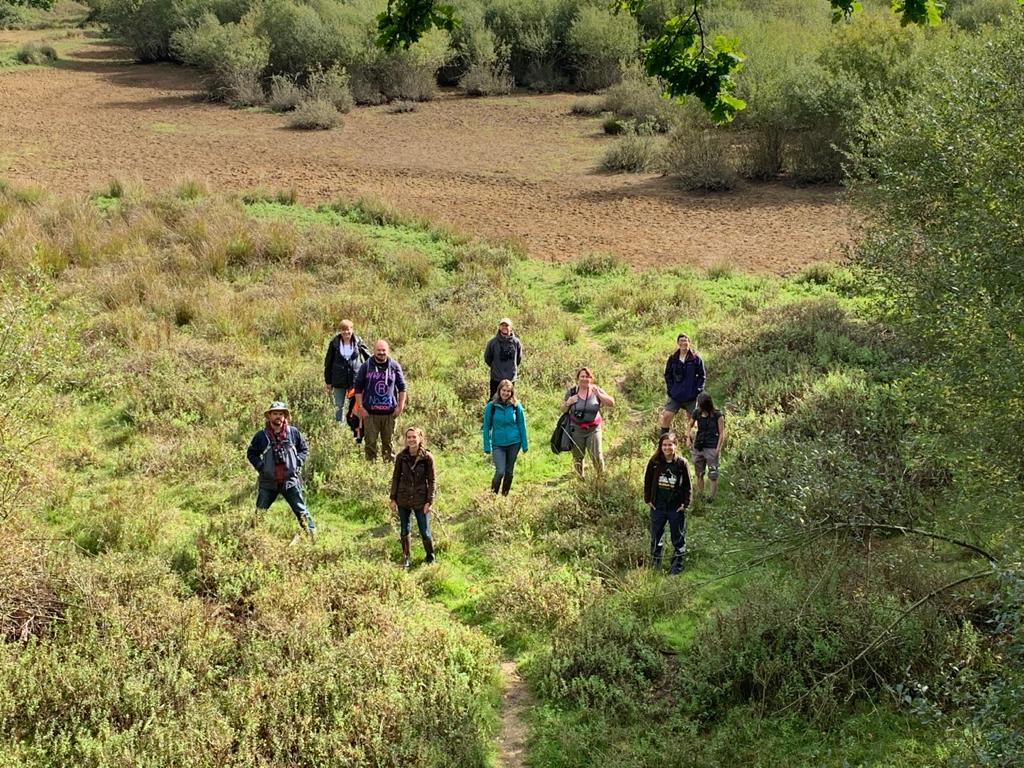 We're an independent ecology consultancy.
We help our clients – which include planning consultants, local authorities, architects, homeowners and individuals – get planning permission for their projects and enhance biodiversity in the process.
We've grown gradually and sustainably since 2009, mainly because we're great at helping people with unique ecological problems – not to mention our glowing recommendations, close client relationships and our hands-on work ethic.
Our ecologists are friendly, experienced and CIEEM-registered. We deliver accurate surveys with a human touch, as well as mitigation services, ecology reports and protected species licences to help keep your planning applications on track.
We also apply the right levels of effort and mitigation to each situation. Every project is different, and we know how to spend your time and money wisely – whatever the circumstances.
If you need an ecologist for a current or upcoming project, contact the team today.
Meet the team
Michael Cummings
BSc (Hons) MSc MCIEEM
Principal Ecologist/Director
E: [email protected]
T: 07748843842
Darwin Ecology Ltd. was founded in 2009 by experienced Ecologist and Conservationist Mike Cummings. Mike has worked in the Ecology sector in the UK and internationally for nearly 20 years in a diverse range of roles including SSSI Management with the National Trust and as an Officer for Countryside Management with Surrey County Council. For the last 12 years, Mike has focused upon commercial consultancy work and building the Darwin Ecology business.
Mike's strength is in bridging the gap between ecological theory and practical implementation on site to provide effective ecological solutions for all types of development. His experience of project managing a broad spectrum of projects from individual dwellings to larger scale residential and commercial development allows him to provide the most suitable advice to clients based on the clients budget, time and site constraints whilst providing appropriate mitigation for the species concerned.
Mike holds a Class 2 Bat Licence, is a registered consultant for the Bat Mitigation Class Licence and holds survey licences for Great Crested Newts and Dormice. He has held and implemented numerous European Protected Species Mitigation Licences for these species. He is also trained in aerial rescue and is a skilled tree climber and has specific training in inspecting trees for bat presence/absence.
Mike also leads the design and implementation of specialist ecological landscaping schemes. He is skilled in enhancing or modifying a site to achieve the optimum conditions and requirements for all species and habitats concerned. Mike is adept at both project management and on-site delivery of practical species mitigation, habitat creation and habitat management.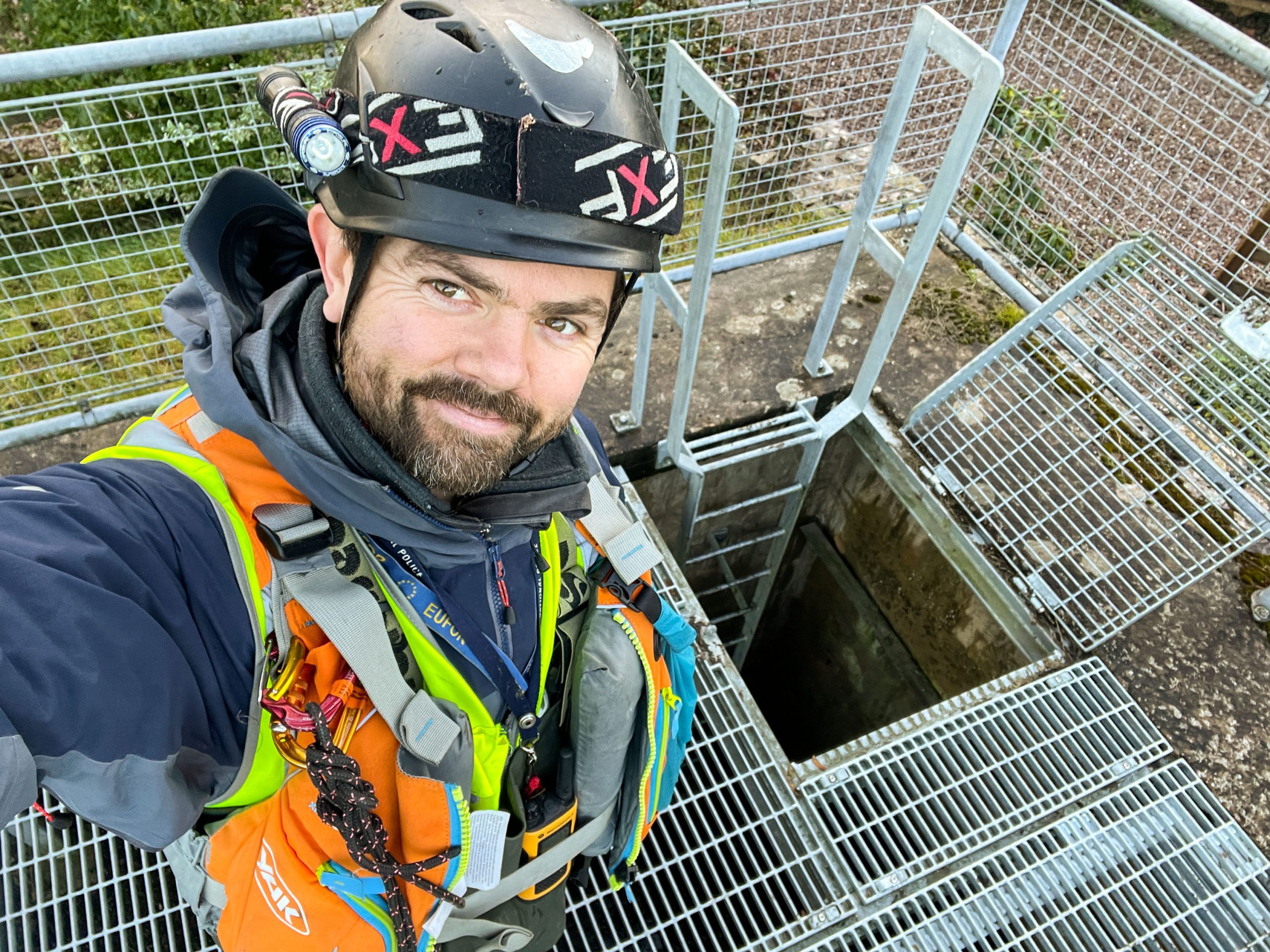 Gen Labram
BSc (Hons) MSc
Ecologist – South East Office
E: [email protected]
T: 07701370762
Gen has worked within commercial ecological consultancy for three years. She graduated with a degree in Ecology and achieved an MSc with Merit in Conservation and Biodiversity. She has worked in a range of locations from studying coral reefs in Cambodia to implementing traditional land management skills such as hedge laying and scything in the UK. Gen has a passion for integrating viable and affordable enhancement systems within all projects and believes ecologists can help deliver realistic measures to improve connectivity for wildlife, increase our resilience to climate change and provide aesthetically pleasing places for people to live and work.

Over the last three years, Gen has gained a range of transferable skills from working on projects ranging from major infrastructure schemes to building extension/conversion projects. She has a range of survey and technical report writing skills including; Phase 1 habitat surveys, PEA, BREEAM reports and compliance, Appropriate Assessments, bat surveys and sound analysis, badger, reptile, GCN and botany surveys and has also assisted on breeding bird surveys, dormouse, otter, water-vole, barn owl and hedgerow surveys.
Adept at implementing both theoretical and practical skills whilst acting as an Ecological Clerk of Works, Gen is regularly on site undertaking destructive searches and providing advice on mitigation, habitat creation and enhancement measures for projects.
Gen is working towards gaining her GCN and Bat Licence and becoming an associate member of CIEEM.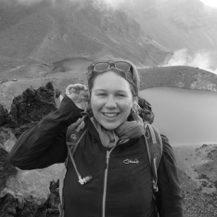 Becca Oswin
BSc (Hons) GradCIEEM
Associate Licensed Ecologist – South East Office
E: [email protected]
T: 07545 206646
Becca has been working in Ecology both as a volunteer and a consultant since she graduated from University in 2011. She joined Darwin as an Ecologist in 2020. Her previous roles have included habitat management, ecological research, survey planning and practical fieldwork with consultancies and also wildlife conservation charities. She is particularly passionate about habitat restoration and creation and enjoys working on the ground with contractors and being involved with hands-on implementation. Becca is qualified in tree climbing, chainsaw, clearing saw, brush cutter/strimmer operations as well as a certified operator of Mobile Elevated Platform machinery. Her chief speciality is Bats and she has held a Class 2 survey licence since 2016. Other main areas of expertise include; breeding bird, reptile and badger surveys and additional experience in more targeted species surveys such as Nightjar, Skylark and Woodlark surveys in and around heathland sites across Dorset.
Becca has a wealth of experience in recommending appropriate mitigation and enhancements for small to medium sized projects and works with clients to achieve the best possible outcome for biodiversity on their sites. She also undertakes wildlife rehabilitation for bats as a volunteer which has provided a valuable insight to bat ecology and behaviour and has developed skills which are transferrable to bat work on site.
Becca has a life-long passion for the natural world and intends to continue her work by encouraging and advising in long-term provisions for wildlife on sites. She is currently upgrading her CIEEM membership to Associate level.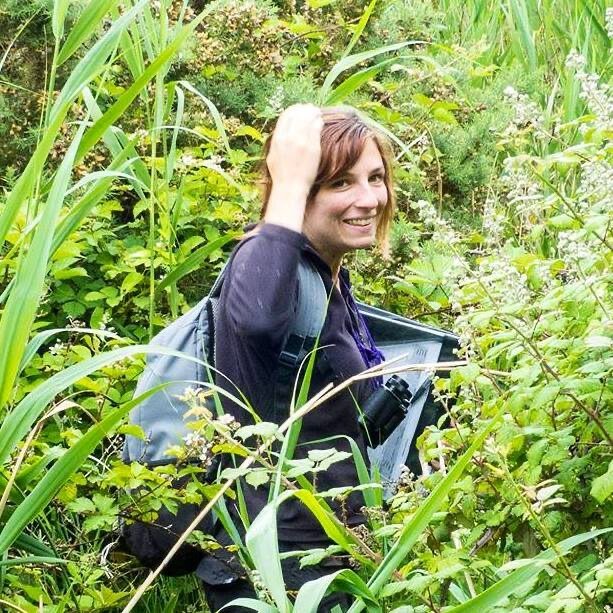 Joe Denny
MSc GradCIEEM
Ecologist – South East Office
E: [email protected]
T: 07596 233058
Joe has been with Darwin Ecology since the 2019 survey season as a seasonal ecologist, before becoming an Assistant Ecologist and then Ecologist in 2021. He holds a 2:1 Master's Degree in Biodiversity Conservation, a course designed in part by the Chartered Institute of Ecology and Environmental Management to produce skilled ecological consultants.
With a background in providing ecological supervision for highways projects, Joe has worked with several different principal contractors under Highways England and has spent time on secondment within Kier Highways in the Midlands. Outside of highway ecology, he has developed skills pertaining to a range of ecological surveys such as habitat surveys, GCN surveys, reptile surveys and translocation, bat surveys and mitigation, badger surveys and small mammal surveys.
Joe is skilled at producing a range of technical and ecological reports and has valuable knowledge in combining first-hand data with graphical and GIS software, such as QGIS, ArcGIS and MapInfo.
Joe currently holds his Great Crested Newt Class License Level 1 and is currently awaiting receipt of his Class 1 Bat License.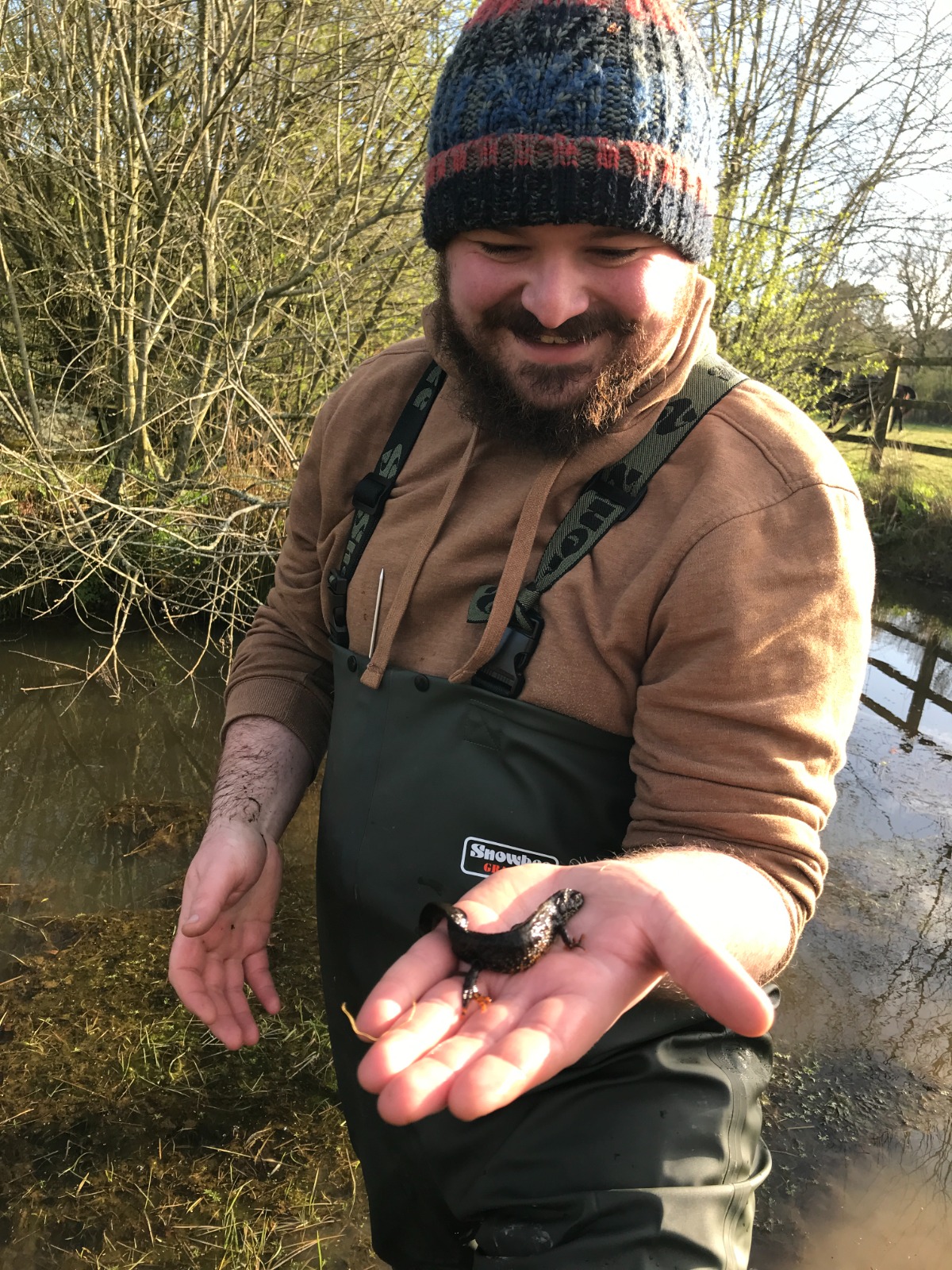 Lewis Hooper
BSc (Hons)
Ecologist – South East Office
E: [email protected]
T: 07598 899078
Lewis started as a seasonal Assistant Ecologist at Darwin Ecology in the tough year of 2020 but became a full-time member of the team at the end of the season. He holds a 2:1 degree with honours in Zoology and has several years of experience as an ornithologist and general field worker and is quickly learning the ropes in ecological consultancy.
Prior to working for Darwin Ecology, Lewis was working for Bird Observatories around the UK aiding in the long-term monitoring of bird populations and migration to provide data for guiding conservation policies of such bodies as Natural England, the Natural Resources Wales, Scottish Natural Heritage and their counterparts in Ireland. He also has experience surveying Lepidoptera, Cetaceans and Grey Seal colonies.
Lewis has a range of report writing skills and experience conducting experimental fieldwork, notable for population estimates of Manx Shearwaters in the third largest colony in the world, and monitoring breeding success of the specially protected Red-billed Chough and is already transferring these skills into ecological reporting. His ornithology skills have led him to conduct breeding bird surveys and undertake ecological supervision for projects impacting breeding bird habitat within his first year.
Lewis is an enthusiastic young ecologist with lots of potential, he is a Qualifying member of CIEEM and is working towards a Bat and Great Crested Newt Class License Level 1.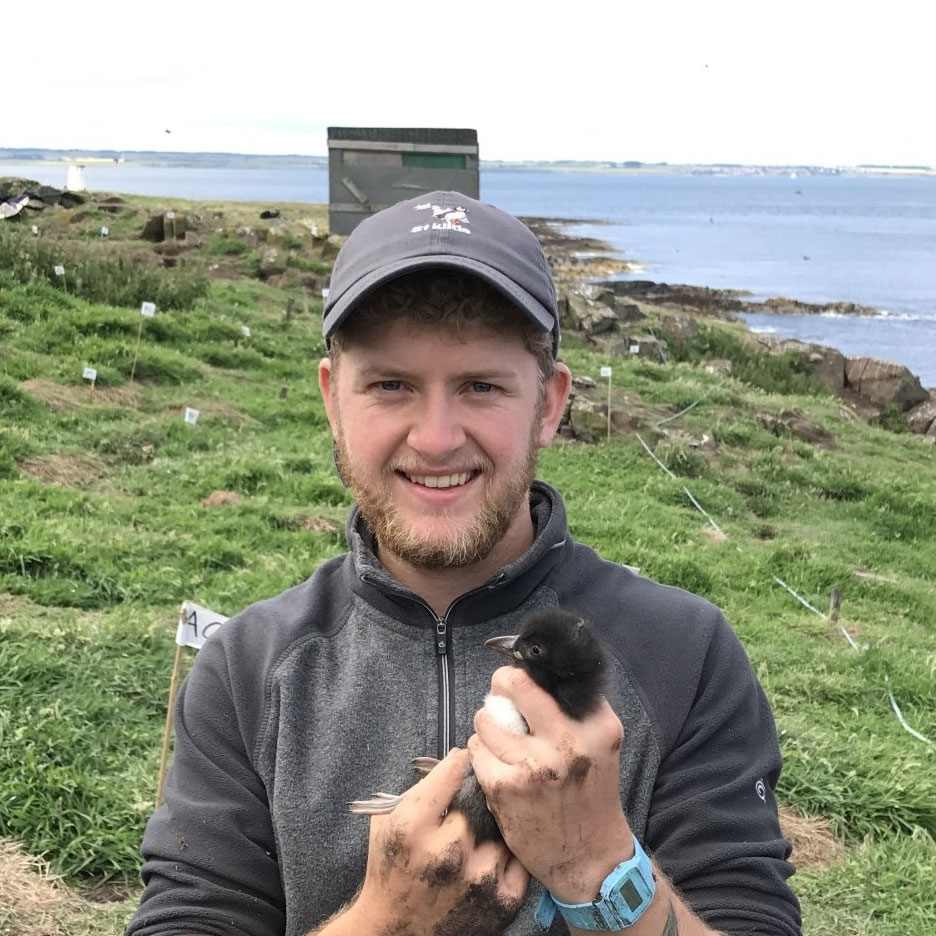 Libby Pinches
BSc (Hons)
Assistant Ecologist – South East Office
E: [email protected]
T: 07783 763908
Libby joined Darwin Ecology fresh from graduating with a 2:1 degree with honours in Biological Sciences (Zoology). She began as a seasonal Assistant Ecologist but throughout the season she proved herself to be a valuable member of the team and was taken on full time at the end of the year.
During the season Libby gets stuck in with Phase 2 surveys for reptiles, badgers and dormice as well as bats and great crested newts for which she is working towards her Class 1 Licenses. She is also becoming experienced in conducting Preliminary Roost Assessments and Phase 1 habitat surveys. Libby is skilled in report writing and can quickly produce detailed ecological reports. She is currently applying to be a Qualifying member of CIEEM.
Outside of work, Libby volunteers with her local nature reserve where she puts her practical skills to use by completing woodland and heathland management tasks. She also works on improving her botany skills by going on walks and challenging herself to identify the surrounding plant species.
Libby is enthusiastic about ecology and is working hard to become a proficient ecologist.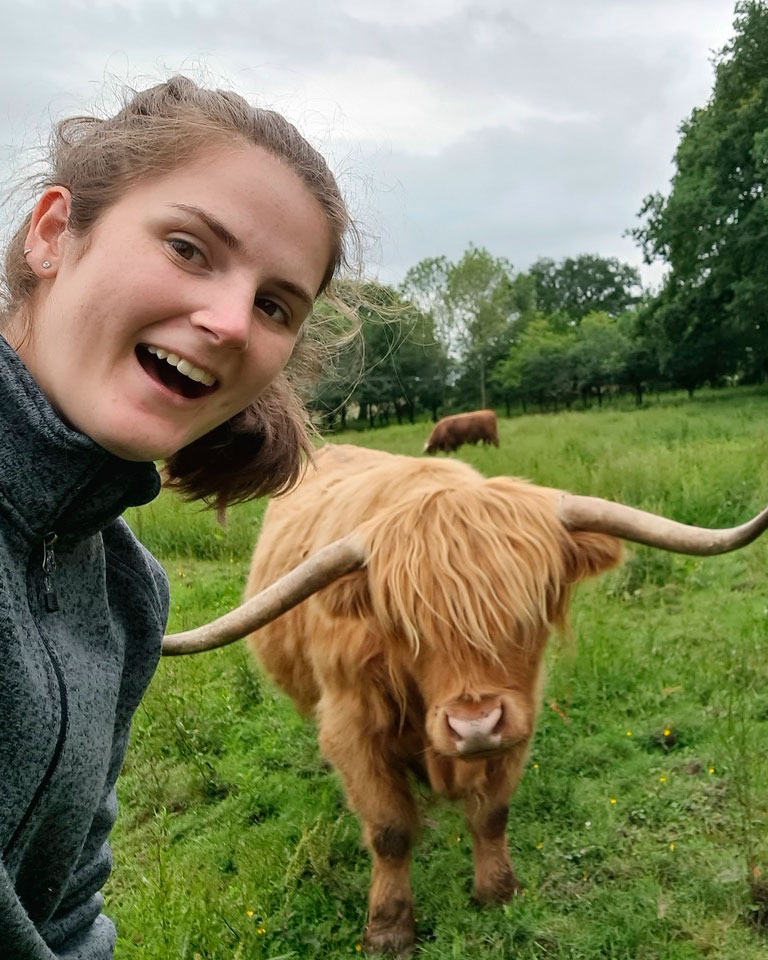 Ellie Frew
MSc (R) MCIEEM
Senior Ecologist & South West Area Manager
E: [email protected]
T: 07740 539930
Ellie has six years' experience as a professional ecologist, with extensive experience in protected species assessment and mitigation. Ellie is also proficient at designing enhancement and green infrastructure features, implemented as part of long-term management plans.
She is experienced in project management at all scales of development and has cultivated good relationships with local authorities, architects and contractors (particularly those involved primarily with heritage projects) within the southwest. Ellie is particularly skilled at managing the needs of clients to enable their projects to proceed without unnecessary delays whilst ensuring that wildlife is protected and legislation upheld.
Ellie is a full member of CIEEM and holds survey and handling licenses for bats, dormice and great crested newts. She has successfully applied for numerous full European Protected Species licenses and is also qualified to conduct supervision of works under BMCL site registration. Ellie is a Building with Nature Accredited Assessor, enabling her to help developments gain this nationally recognised benchmark for meeting planning policy commitments relating to the delivery of high-quality green infrastructure.
Outside of work, Ellie spends most of her time with her Rhodesian Ridgeback Tana, trail running and gardening. Ellie also volunteers with a number of local wildlife groups, including monitoring of internationally important bat roosts and dormouse populations as part of the National Dormouse Monitoring Project.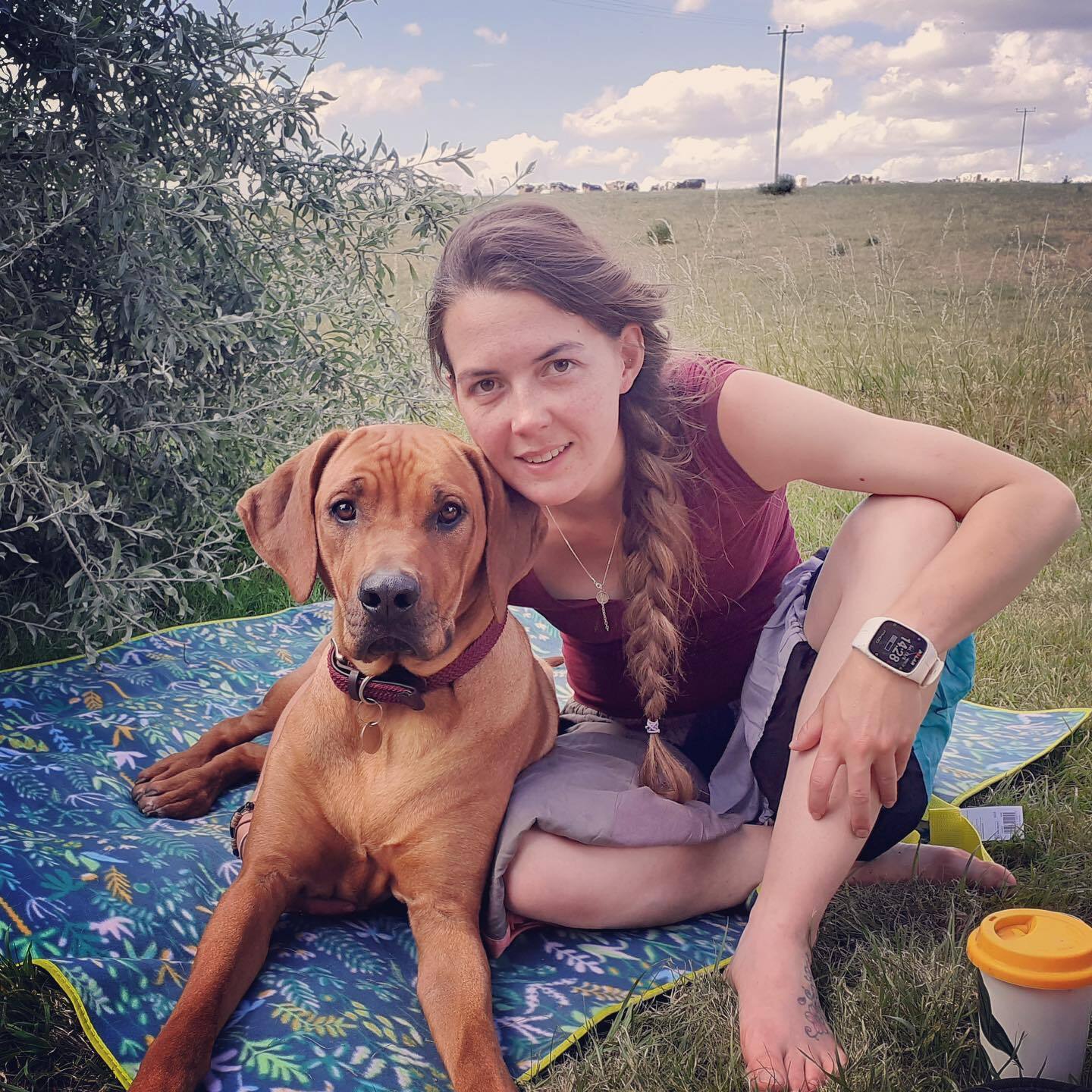 Jessie Forster
BSc (Hons)
Ecologist – South West Office
E: [email protected]
T: 07925 128261
Jessie joined Darwin Ecology in 2020, coming to the field of ecological consultancy from a background in outdoor and environmental education. She holds an honours degree in Zoology and a PGCE and has spent many years volunteering in the wildlife conservation sector, from conservation in Greece to being an active member of her local mammal group.
As a proud generalist, Jessie has a wide range of interests within ecology and conservation. Applying her experience of wildlife monitoring projects, she has rapidly become skilled in undertaking protected species surveys for bats, reptiles, great crested newts, badgers and dormice. She is looking forward to contributing her experience of habitat management from her work on nature reserves to projects with Darwin Ecology, and in turn, further developing her skills in habitat creation and restoration.
With years of experience as a strategy coordinator within the education sector, Jessie's skills in report writing, assessment and evaluation lend themselves to the broad scope of project work undertaken in her role at Darwin Ecology. She has gained experience in high-level inspections, preliminary environmental assessments and bat sound analysis and is a Qualifying member of CIEEM. She is currently working towards Level 1 Class licences for bats, great crested newts and dormice.
Outside of work, Jessie continues to volunteer with local wildlife recording groups and is an enthusiastic long distance trail walker and climber. She has several foundling animals who have adopted her including a partridge named Bertie.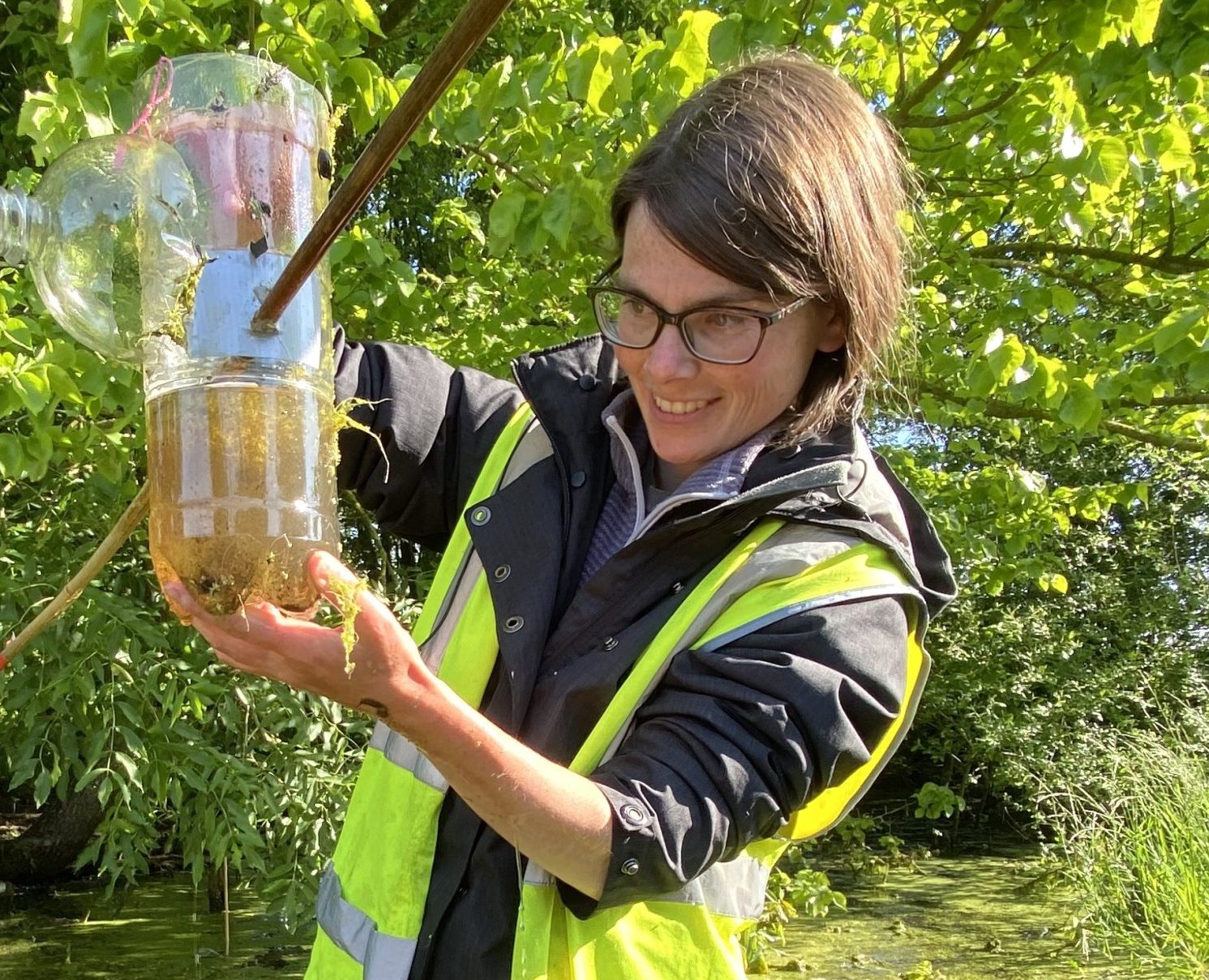 Olatz Gartzia
BSc (Hons) MSc ACIEEM
Senior Ecologist – Bristol Office
E: [email protected]
T: 07935 281558
Olatz is based in our Bristol office and has over ten years of professional experience in the environmental consultancy sector as well as in nature conservation organisations. Olatz possesses English and Welsh survey licences for bats and great crested newts and is an associate member of the Chartered Institute of Ecology and Environmental Management.
Olatz specialises in bat surveys and preliminary ecological appraisals, but has a broad range of ecological experience, including protected species surveys such as reptile, great crested newt, water vole, badger, reptile/water vole/newt translocation, mitigation design, EPS licensing, hedgerow surveys and ECoW. She is experienced at mapping using QGIS and has extensive project management experience ranging in size and type, both in the UK and abroad.
Outside of work, she enjoys trail walking and live music gigs, although you're more likely to find her at children's swimming lessons or playgrounds.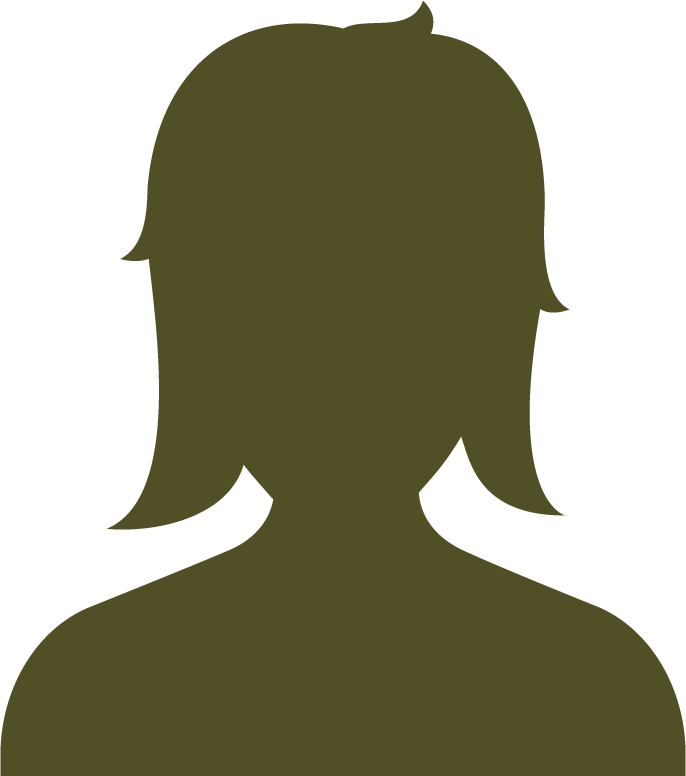 Sophie Higgins
Senior Ecologist – Cornwall Office & South East Area Manager
E: [email protected]
Sophie Higgins has been working within the ecology sector for 12 years. Sophie is a skilled field ecologist undertaking a range of protected species and botanical surveys. She has worked on a range of projects from small scale to large scale – including solar farms, wind turbines and housing developments. Sophie holds protected species licences for great crested newts and dormice as well as a Bat Class 2 licence and has prepared and secured European Protected Species Licences for bats on multiple projects. In addition, Sophie can work on complex reports including Habitat Regulation Assessment and Biodiversity Net Gain Assessment. Sophie is able to find workable solutions to enable proposed developments to work alongside net gain for both habitats and wildlife.
Sophie's experience and skill set allow her to fully understand clients' needs and project requirements enabling her to provide pragmatic advice to guide clients through the planning process. Her experience provides advice in the early stages of projects from designing surveys and mitigation through to implantation of mitigation and discharge of planning conditions.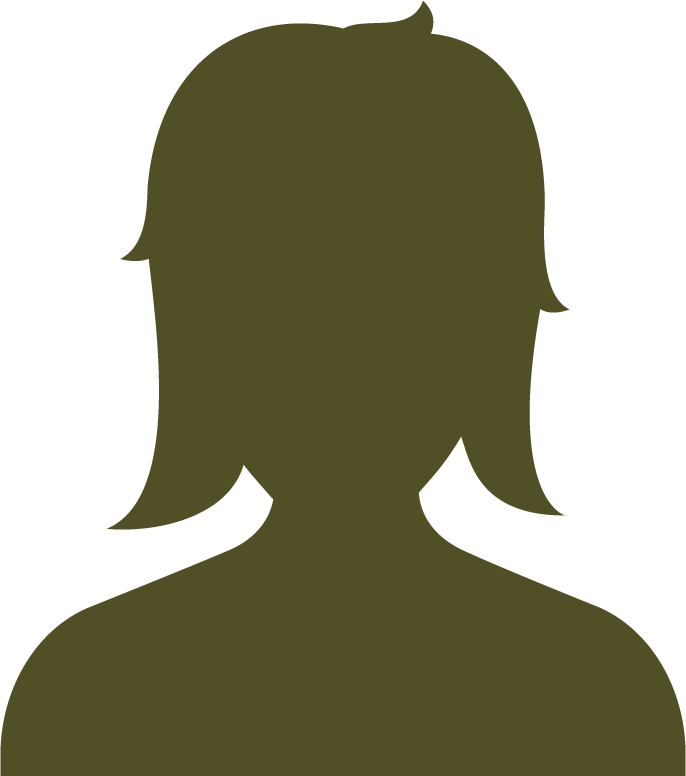 Canine Ecologist
Aoife
E: [email protected]
Aoife has been a core member of the Darwin Ecology team since 2013. She loves heading out on site to undertake Preliminary Ecological Appraisals, badger surveys and bat surveys with Mike. She is especially proficient at finding hedgehogs during nocturnal surveys.
When in the office, she keeps alert for visitors and always lets the team know when another dog is passing by.
She can find a ball in almost any situation and helps everyone to relax by demanding some play time!
Our Name
Established in 2009 – the year of Charles Darwin's 200th birthday – our name pays homage to the grandfather of ecology.
Darwin Ecology's purpose is to help stop biodiversity loss in Great Britain. We're pursuing this by promoting understanding, and through the integration of wildlife with modern society and infrastructure.
Our Logo
Our logo is the maidenhair fern, Adiantum capillus veneris – a British native species occurring in Southern England. Often found growing on old stone walls and buildings, this plant symbolises nature's integration within the built environment.