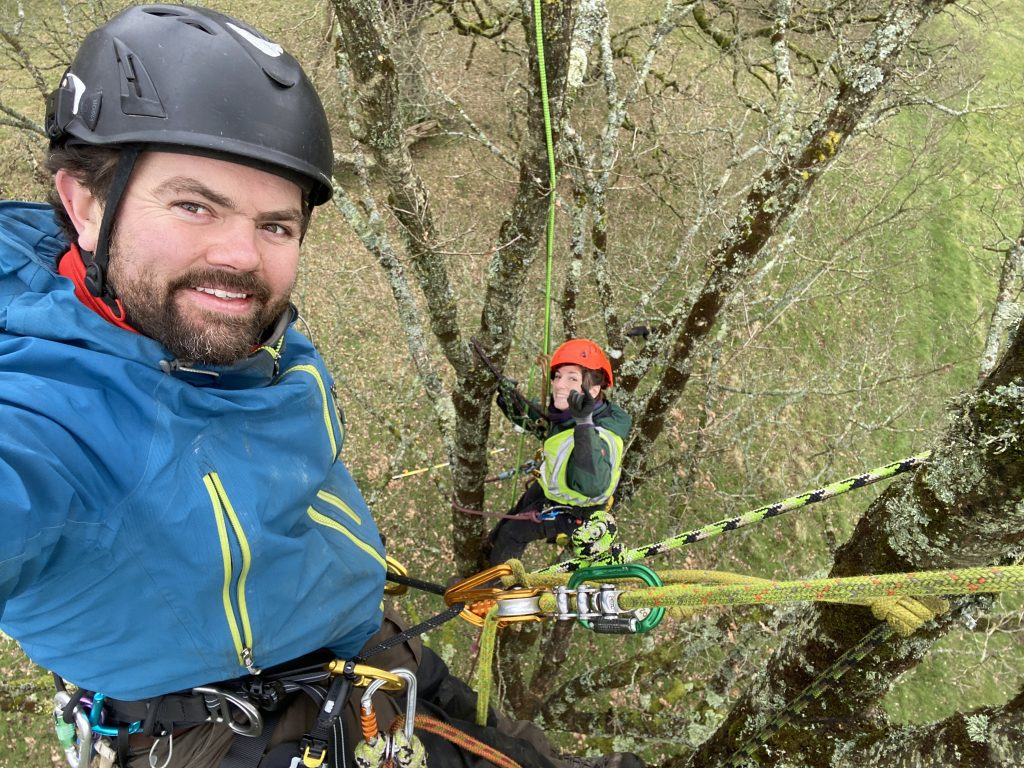 Tree climbing inspections for bats
Darwin Ecology has licensed bat ecologists qualified in Tree Climbing and Aerial Rescue with specific bat inspection training.
These bat surveys are done with an endoscope to confirm the presence or absence of bats. They can be undertaken at any time of year. Based on the outcome of these surveys, we'll assign trees to one of the following categories:
No suitable features – unsuitable for bats, i.e. holes too shallow and exposed, or holes open to water ingress. Remedial works can continue with caution.
Features have some bat potential but no signs found – consider whether signs could've been obscured by weather or other animals. Further emergence surveys may be necessary to establish use in other seasons.
Features have very good bat potential / could not be investigated to their full extent – emergence surveys required to confirm likely absence / seasonal use.
The feature is a confirmed bat roost – bat signs or bats found. The roost should be assessed for species, seasonality, frequency of use and numbers. Emergence surveys will be required to gather more data. The tree will require an EPS licence if you plan to undertake remedial works or felling. 
Reporting
When the field survey's completed, we'll produce a report. It'll include details of our survey findings, and recommendations for the mitigation and enhancements you'll need to implement your proposals.
Contact us now for more information on bat surveys in the South and South West.