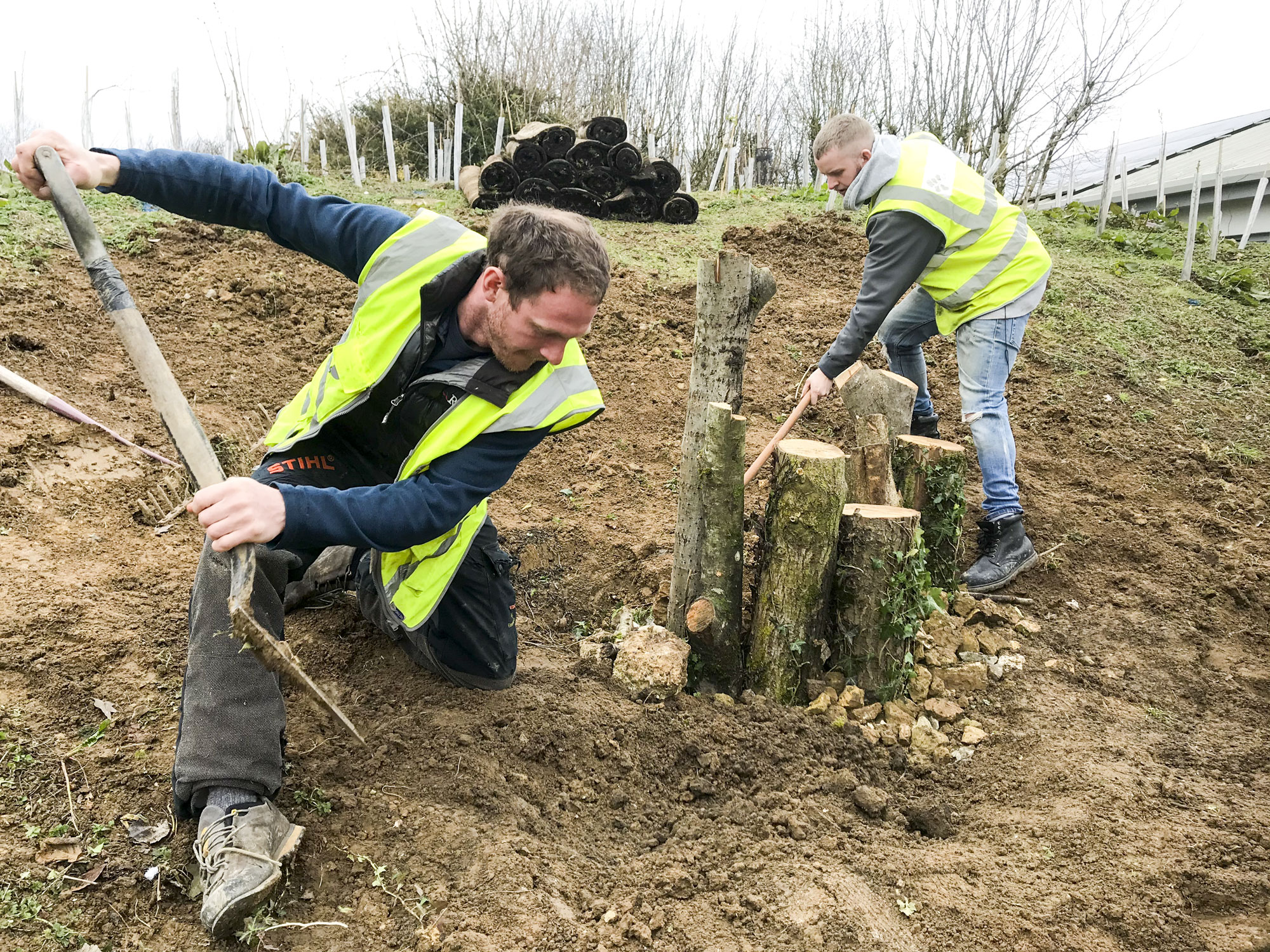 Nature's exceptionally resilient. But when humans destroy natural habitats to build things, biodiversity usually suffers.
And it's been happening for so long that it's now reached crisis point. Our existence relies on diverse ecosystems, and the world's waking up to the dangers of losing them.
But we still need to build, right? Homes, schools, hospitals.
So how can we protect biodiversity and build the things we need?
How BNG shapes what we do
Biodiversity Net Gain – or BNG – is a legal requirement in the UK.
It's a way of planning projects that ensures biodiversity's left in a better state than before.
At Darwin Ecology, we design, create and monitor landscapes specifically in the interest of biodiversity. We give wildlife a chance by restoring and protecting the habitats they need to thrive.
Whether we're clearing and restoring ponds or repurposing deadwood to provide habitat for invertebrates, our approach is always holistic and minimally invasive. And we prefer to use the resources you already have on site, rather than introducing anything non-native.
Let's chat
If you'd like to chat about using your land to protect biodiversity, get in touch today.